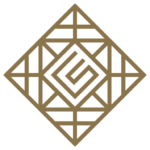 CHOOSE THE PERFECT STAGE FOR YOUR COLLECTION
No two collections are alike. CollectionSuites 2.0 units range from 3,000 sq. ft. to 7,000 sq. ft. and are fully customizable.

SUITE FEATURES
Our 14 new luxury suites range from 3,000 sq. ft. to 7,000 sq. ft. Each suite boasts mezzanine levels ranging from 500 to 1,200 sq. ft. Select suites offer a private garden and an exclusive elevator.
Signature Kitchenette includes a designer line of a wine cellar, a refrigerator, dishwasher, ice maker, and microwave speed oven.
Top-of-the-line epoxy and wood floors.
Exhaust extraction system.
Cutting-edge entertainment System.
Built-in app-controlled smart home technology.
Hurricane-rated impact windows..
On-site and in-suite cameras and 24/7 surveillance.
Facilities that include an on-site Manager's Office, Storage Room, and Climate Control Parcel storage.
THE PADDOCK
EXCLUSIVELY FOR OWNERS

RESERVE NOW