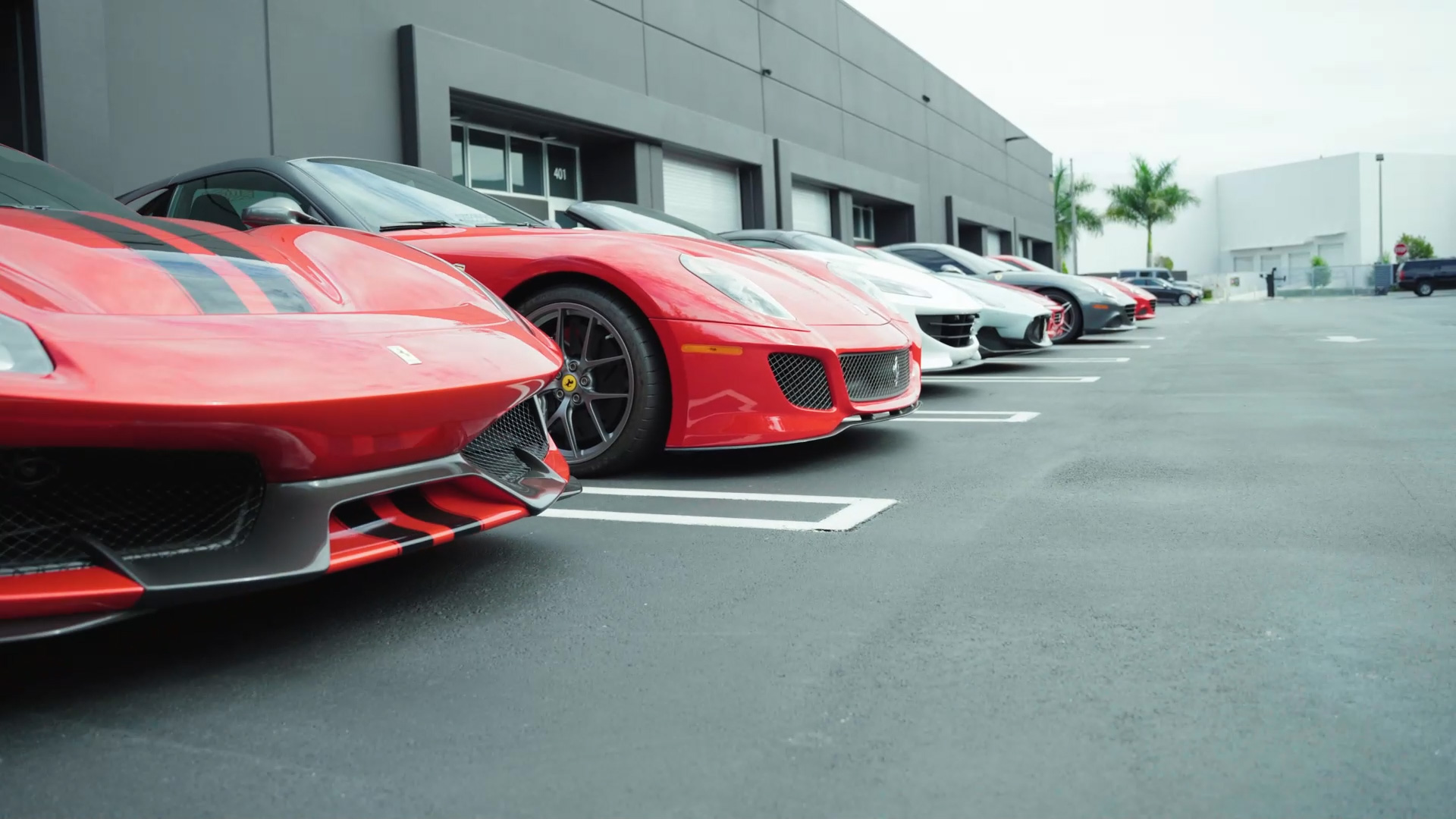 22 Jul

CollectionSuites Hosts Ferrari Club of America Miami for British Grand Prix 2023 Watch Party

In the heart of Miami's vibrant automotive and art scene, something exceptional unfolded on July 9th, 2023. CollectionSuites had the pleasure of hosting the Ferrari Club of America Miami for the highly anticipated British Grand Prix 2023 watch party. This event, curated exclusively for Ferrari Members and CollectionSuites' owners, exemplified the immense power of shared passions.

Our elegant brunch and flowing mimosas set the stage, offering a luxurious backdrop to the thrill of the Grand Prix. The high-octane excitement of one of the season's most awaited races is beautifully intertwined with the sophisticated comfort of our suites, creating a perfect blend of speed and sobriety within our uniquely curated spaces.

As engines roared on the screens, our distinguished community came alive with conversation and camaraderie. Guests reveled in the electrifying race and the knowledge that they were among like-minded individuals, all sharing a deep appreciation for the automotive wonders. This event served as an ideal platform for our community to come together and revel in their shared interests.

At CollectionSuites, we take immense pride in fostering a community that savors the unique blend of luxury, art, and automotive excellence. Our mission is to provide unparalleled facilities for car enthusiasts and nurture a culture of shared passion and understanding. Hosting the Ferrari Club of America Miami was a testament to this commitment and an incredible opportunity to bring our mission to life.

The vibrant atmosphere, the palpable excitement echoing the British Grand Prix, the delectable brunch and mimosas, and the lively community spirit combined to create a truly unforgettable experience.

In conclusion, our recent collaboration with the Ferrari Club of America Miami in celebrating the British Grand Prix 2023 was more than just an event. It was a testament to the spirit of CollectionSuites – a space where luxury, art, and automobile passions intersect. Our mission will always remain to create superior facilities for car and art collectors and a vibrant community where these shared passions can flourish.