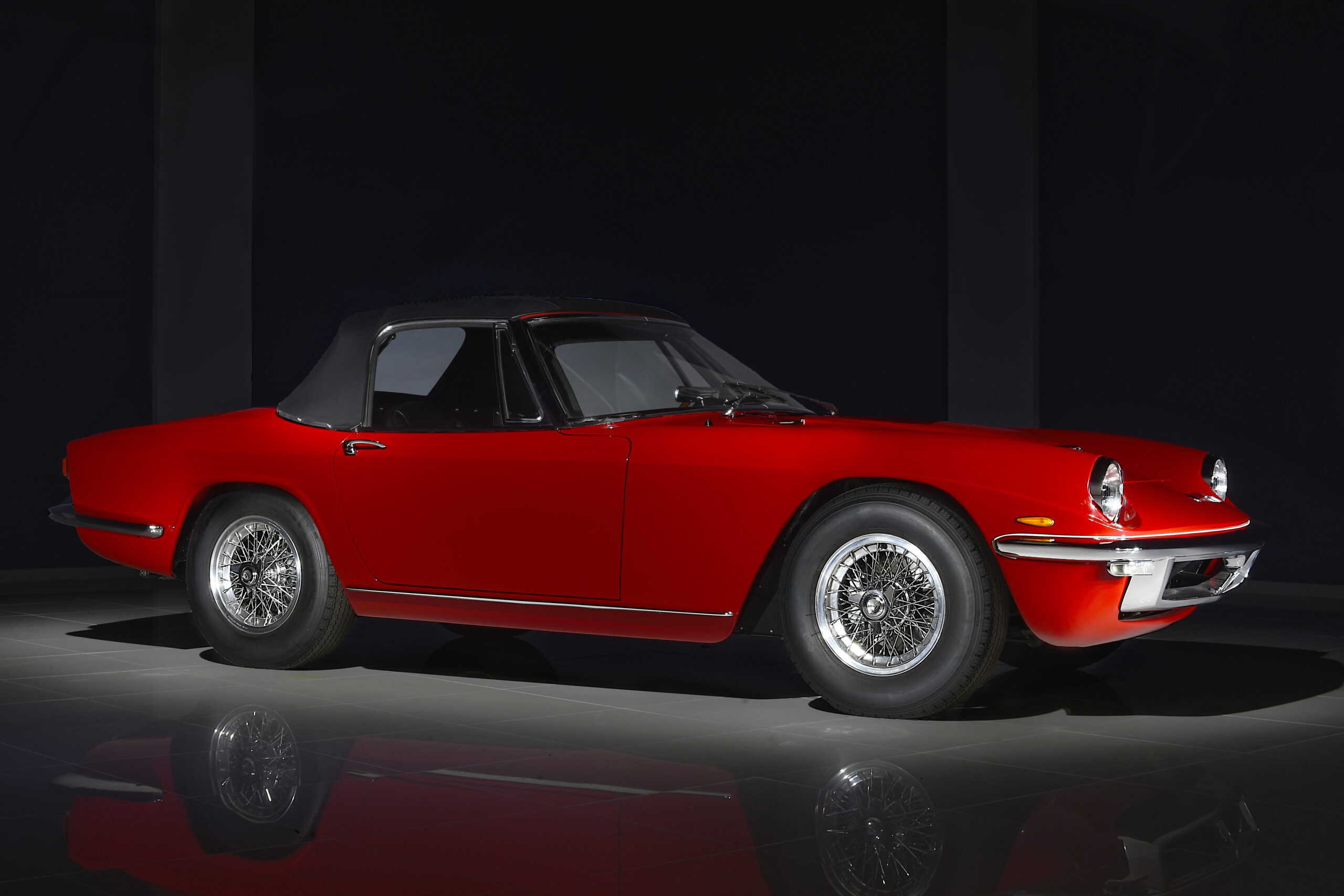 04 Jun

The exclusive Maserati Mistral Spyder

Since the Maserati company's beginnings, its road cars have been characterized by their thoroughbred engineering and contemporary styling. The Mistral Spyder is a particularly successful example of this approach to building sports cars, as it combines the competition-derived twin-spark DOHC straight six with a masterful Giovanni Michelotti design, executed by Carrozzeria Frua. The successor to the popular 3500 GT, the Maserati Mistral was produced in relatively limited numbers, with 828 examples of the two-seater coupe built. Far more exclusive was the Spyder model, of which just 120 were made during its eight-year run. Maserati ended production of the Mistral in 1970.

According to the research of Dr. Adolfo Orsi, the order for this car was placed in spring 1967 by Al Garthwaite through Trident Imported Motors of Rosemont, Pennsylvania. Factory records confirm that this Spyder, chassis AM109.SA1.673, was originally specified in Rosso Capannelle paint with black leather upholstery, carpets, and soft top. Additional options, including a limited-slip differential, Borrani wire wheels, large 60 mm diameter exhaust pipes and safety belts, contributed to the $8,532 price tag.

A relatively late-production Mistral Spyder, this car is one of just 37 examples built with the four-liter engine — the final and most powerful variation of the classic Maserati twin-cam six. With its Lucas mechanical fuel injection, this refined engine produces 255 BHP and outstanding torque.

In May 1967, this car began its journey to the U.S. aboard the SS President Arthur. Sold to its original owner through Trident Imported Motors, the Maserati remained in the Mid-Atlantic region ever since. In 2016, it was discovered in a storage unit outside Washington, D.C.

The present owner, Juan Manuel Fayen, bought this rare four-liter Mistral Spyder in its original condition from Gooding & Company in 2017. Moved by his passion for Italian cars, Mr. Fayen sent the car to be restored in Modena, Italy by the Maserati experts "Candini Classiche" and "Bacchelli & Villa." It took two years to return the car to its original condition.

Since its arrival in June 2019, it has been part of Mr. Fayen's personal car collection stored in his private luxury suite at CollectionSuites, Miami.