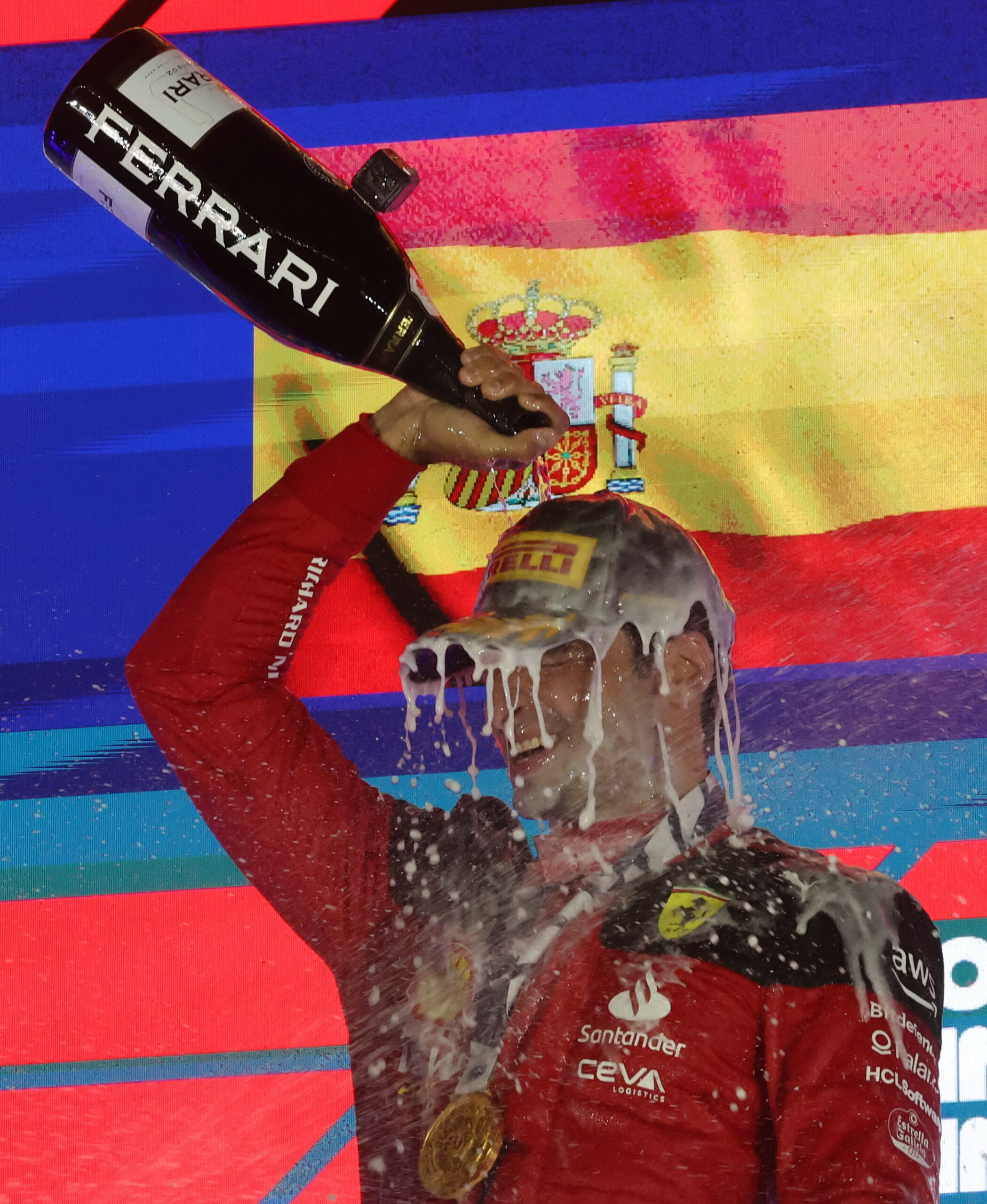 18 Sep

The Singapore F1 Grand Prix: Carlos Sainz Shatters Red Bull's Streak

In a stunning turn of events, Carlos Sainz has ended Red Bull's winning monopoly this season at the Singapore Grand Prix. Until the race in Singapore, Red Bull had dominated, claiming victory in all of the 14 races. Furthermore, Sainz thwarted Max Verstappen's attempt to secure his 11th consecutive win, especially after setting a new record with his tenth win at the previous Italian Grand Prix.

Starting from the pole position at the Singapore GP, Carlos Sainz, representing Ferrari, emerged victorious after a grueling 62 laps. Sainz's remarkable start ensured he staved off early pressure from his teammate, Charles Leclerc, and later from the trailing pack, which included Norris and the two Mercedes drivers. This victory marks Sainz's second F1 triumph, with his maiden win coming last year at the iconic Silverstone circuit.

Upon alighting from his racing car, an elated Sainz remarked, "It's an unbelievable feeling, an incredible weekend." He went on to say, "I want to extend my deepest gratitude to everyone at Ferrari. This progress is truly commendable, especially after the challenging start we had this season. Securing the top position today is undoubtedly a delight for all Italians. Given our limitations with tire wear, I knew I was up for a long final stint with the hard tires. Everything panned out perfectly. We provided Lando (Norris) with some DRS assistance, ensuring our lead. Honestly, I felt in control the entire time. I could dictate my race and, in the end, secured the win. I couldn't be happier."

Carlos Sainz's breakthrough performance in Singapore is not only a testament to his skill but also indicates a potential shift in the power dynamics of this F1 season. As fans and analysts eagerly anticipate the next races, the question remains: Will this be the turning point for Ferrari? Only time will tell.